Ryecroft Roundup - Summer 2022
You can keep up to date with all the latest news and see what our amazing children are learning about through Facebook and Twitter.

Please 'like' our Facebook page - Ryecroft CE Middle School - https://en-gb.facebook.com/ryecroftmiddleschool/


Please follow us on Twitter - @ryecroftms
The Queen's Platinum Jubilee
On Friday 10th June, Ryecroft celebrated an unprecedented event – the Queen's Platinum Jubilee. Marking 70 years of service, students enjoyed an action-packed day filled with patriotic festivities.
In the morning, pupils engaged in a royal rotation of extra-curricular activities. These included folding origami crowns with Miss Holmes, baking Victoria sponge cakes with Mrs Alston, weaving red-white-and-blue bands with Miss Starkey, constructing with Mr Hughes, completing team quizzes and tower building with Mr Allen.
Everyone was given a commemorative keychain with the Ryecroft phoenix on one side and the official Platinum Jubilee logo on the reverse. Later, 6A performed a wonderful rendition of the jubilee song, Sing by Gary Barlow, and Andrew Lloyd-Webber at our celebration assembly. We also had some well-deserving winners of our 'red-white-and-blue' costume competition.
Congratulations to Finley (5B), Ellie (5A), Holly (6A) and Jazmine (6B) for your patriotic outfits; we hope you enjoyed your chocolatey prizes!
Since it was a bright day, tables were laid out and adorned with bunting ready for our street party lunch. A delicious buffet was provided for free and went down a treat!
In the afternoon, parents and carers were invited to join our afternoon activities with a variety of outdoor events. Welly-wanging, tin can stall, oversized football, egg-and-spoon races, raffles, stalls and much more kept everyone thoroughly entertained. It was great to have our sponsors, Denstone Farm Shop and JCB, present too – the children certainly appreciated the freebies. Replicating Her Majesty's Red-Arrow Mrs Kelly even noticed that the geese from the lake performed a traditional fly-past. The refreshments and lollies provided by the PTA were ideal for the sunny weather. Many thanks to all the parents, pupils, staff and sponsors for helping to make the event something we will always remember. God save the Queen!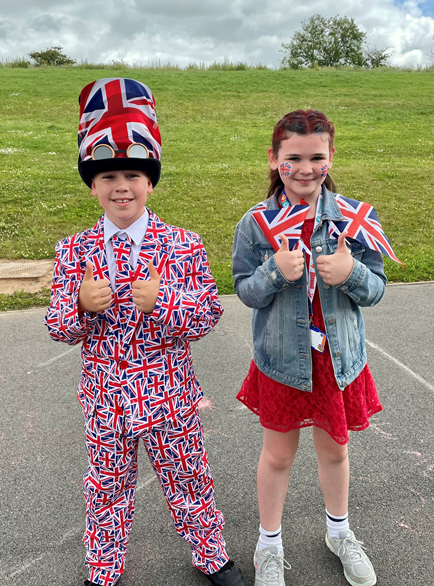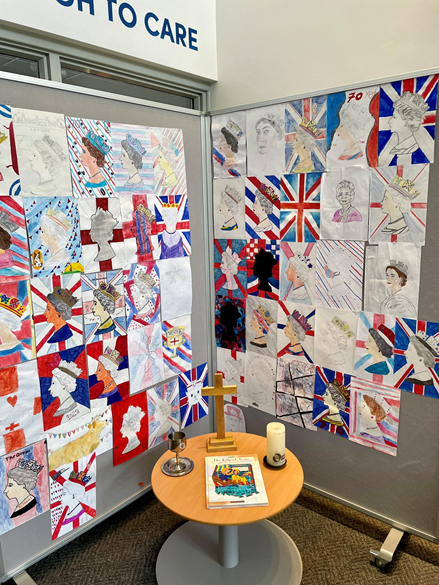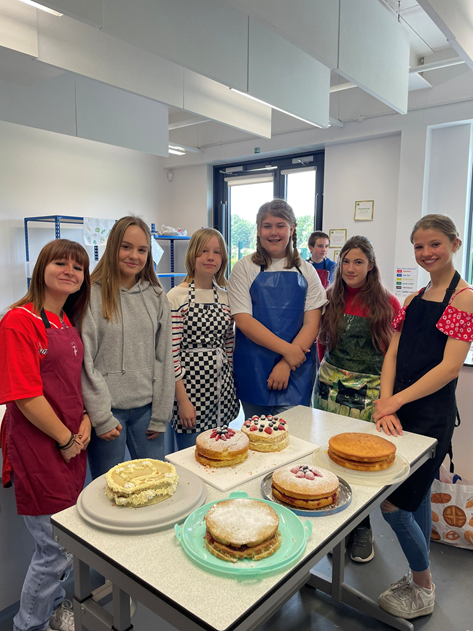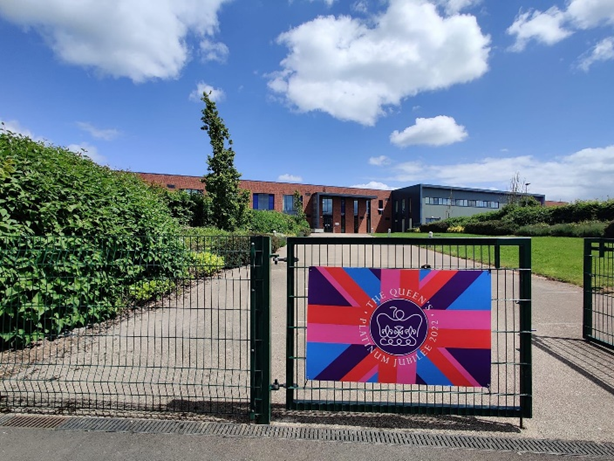 BIKEABILITY TRAINING
On Tuesday 14th and Wednesday 15th June, Year 5 pupils took part in their Bikeability Level 2 Training and on Thursday 16th and Friday 17th June, Year 7 took part in their Bikeability Level 3 Training. The sun was out every day and everyone who took part had a great time.
Well done to everyone who took part!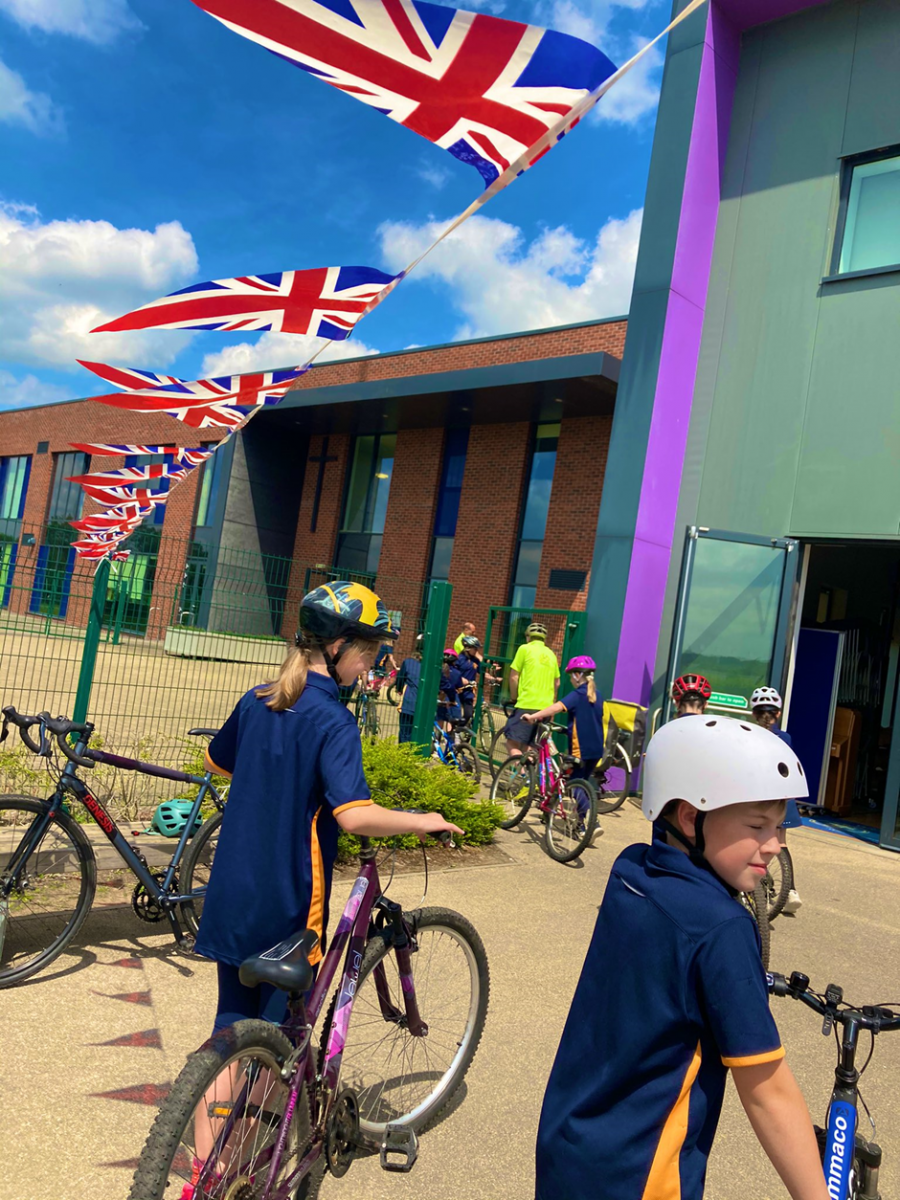 Movies: World Tour
On Wednesday 15th and Thursday 16th June, our very own Ryecroft Choir took part in the musical extravaganza Movies: World Tour at Oldfields Hall Middle School. A great 2 nights of singing and performing. We were very proud to see you up there on stage!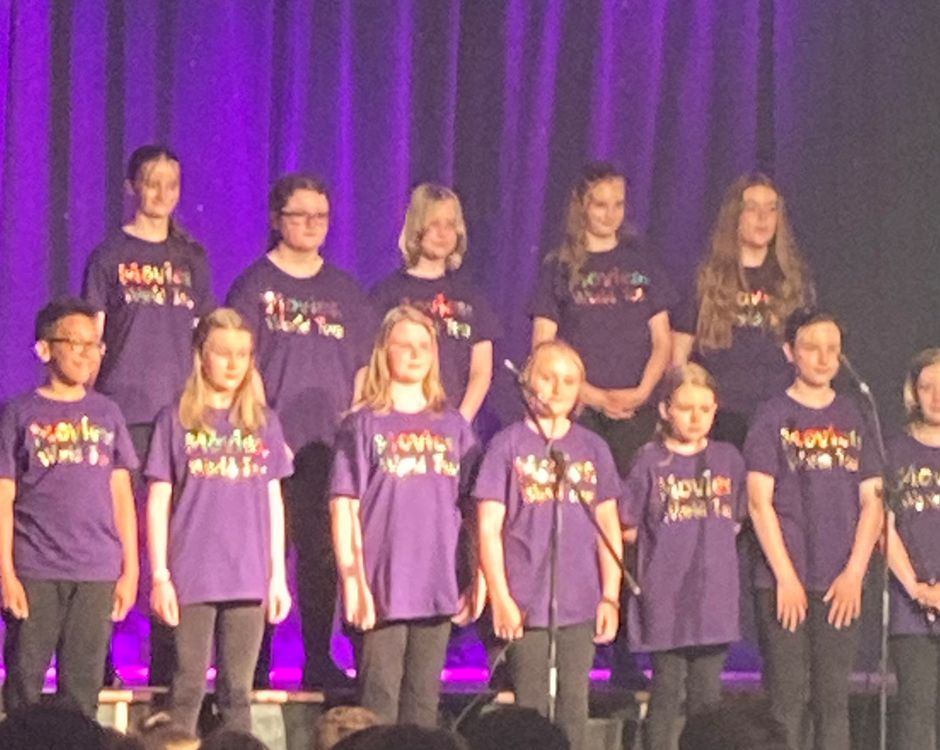 Maths
After a very successful whole school maths day supporting NSPCC Number Day, we celebrated National Numeracy Day within maths lessons and this resulted in our year 6 pupils becoming part of the TTRockstars world record online times tables challenge. Every maths class in each year group took part in a range of practical maths challenges and problem solving competitions throughout the day, and had the opportunity create some excellent 3D drawing and models. The winners of our battle of the bands competition was 8-1 who trebled their score after school, highlighting the time and effort they put into the competition, which was live until the evening to encourage the pupils' competitive streaks. For photos and updates follow our Twitter account: @RyecroftMaths
Ryecroft Recommends...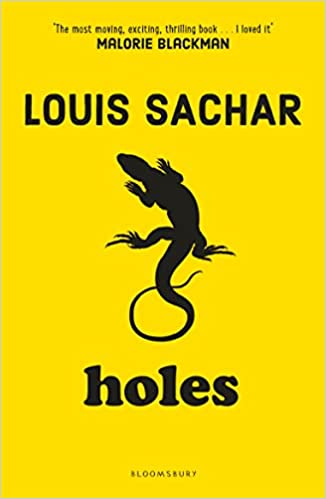 Holes by Louis Sachar – available in our library!
This intriguing novel is a brilliant blend of mystery and comedy.
Our hero (Stanley Yelnats) is sent to Camp Green Lake which sounds an ideal location for a holiday. However, he soon discovers that it's a
correctional boot camp in the desert and he's stuck there serving time for a crime that he didn't commit.
If you like villains, deadly yellow-spotted lizards, outlaws, stolen Nikes, onions and smelly feet then this is the book for you!
***Amazon Wish List***

If you're feeling generous, please consider viewing our list and helping us build our library stock.
https://www.amazon.co.uk/hz/wishlist/ls/1GCGVOJGRY707?ref=cm_sw_em_r_un_un_VPskjk5r2V
Y6 Residential
Y6 had a brilliant time deep in the woods of Oxfordshire in May where they spent 3 days and 2 nights camping. They worked together in teams, learning skills such as fire lighting, den building, cooking over the campfire and making bushcraft bracelets. A really great experience for everyone involved, although the staff were
very
happy about returning to civilisation, and a proper bed!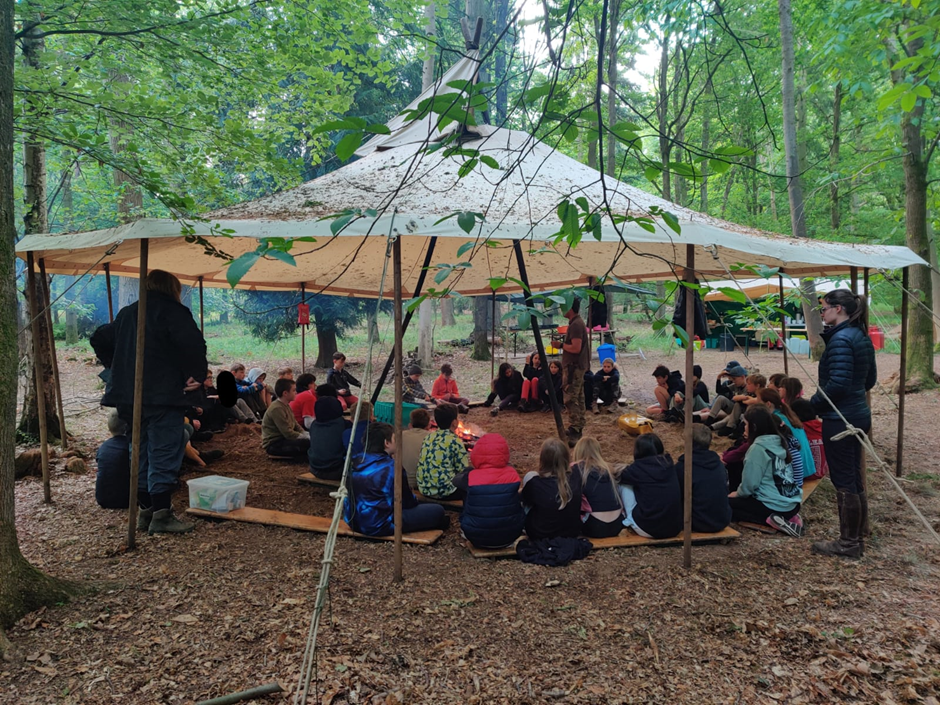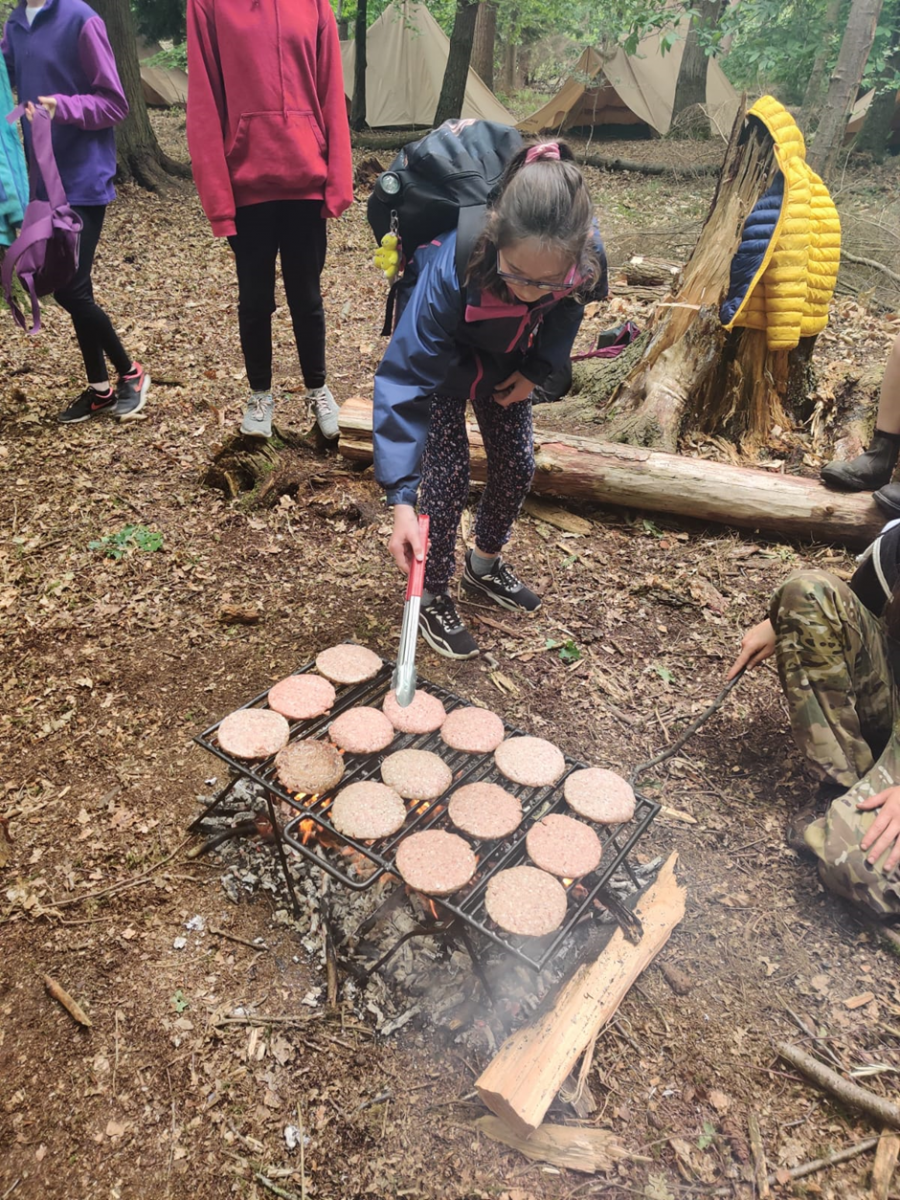 Ryecroft Roundup